Here is a proper guide on how to activate Screen Mirroring on Samsung Galaxy S8 / S8 Plus through Smart View and connect it with your Samsung SmartTV. Samsung's 2017 flagship smartphone ships with a built-in Smart View service that allows you to duplicate the display on your smartphone to a larger Samsung TV. Whether you are watching a YouTube video or want to share a presentation, this Smart View technology really works wonders and we will show you how to enable it with the guide ahead.
No doubt, Samsung Galaxy S8 and S8 Plus shipped with the most high-end display panels on a smartphone in 2017 but regardless, users might want to view content on a larger display. To accommodate this, Samsung has included a very nifty feature called Smart View which extends your smartphone display to a TV. In our guide ahead, we will take you through all the steps required to set up your Galaxy S8 or Galaxy S8+ with Samsung SmartTV.
What Screen Mirroring does is, it switches media being viewed on your Galaxy S8 to the larger TV panel for a better viewing experience. The media you can cast on a big SmartTV is not restricted to phone's image but you also view music, videos, games, and movies, and the media from the internet through certain apps like YouTube and Netflix. Just follow the guide carefully to cast your phone's media via screen mirroring.
Activate Screen Mirroring (Smart View) on Samsung Galaxy S8 / S8 Plus
The guide ahead assumes you are working with a Samsung compliant Smart TV. After you finish the procedure, you will able to see all the media of your Galaxy S8 / S8 Plus on SmartTV. Simply go through step-by-step process:
Step 1 – First of all, swipe down the Quick Menu panel by pulling down the notification bar.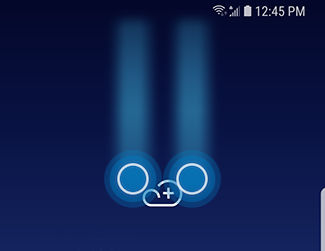 Step 2 – There are more than one panels when you pull down the notification bar, to select the second panel, swipe the quick menu panel to the left.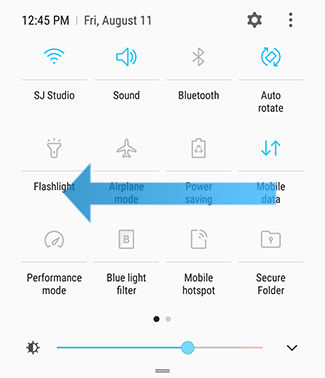 Step 3 – In quick settings menu of Samsung Galaxy S8 / S8+, tap on Smart View icon to activate it.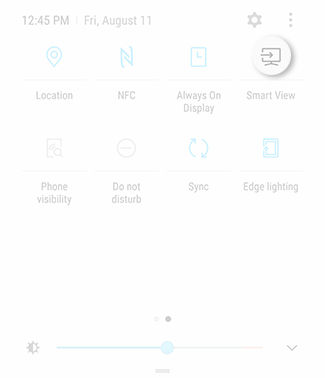 Step 4 – If your device is not paired with the SmartTV, select the device to which you wish to sync with and then enter the PIN or grant permissions in order to complete the connect to the TV
NOTE: Make sure your that your SmartTV is connected to the same Wifi connection as your device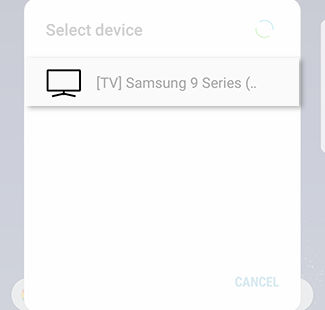 Step 5 – If you with to disconnect your phone with the SmartTV, just tap on the Disconnect option.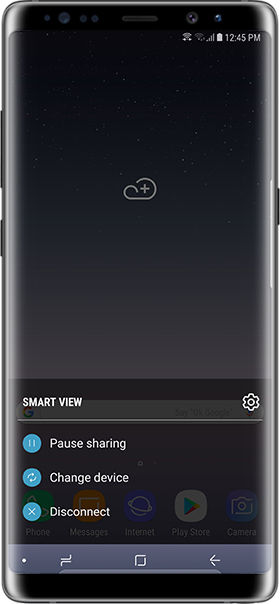 This is all required to turn on Smart View on Galaxy S8 / S8 Plus and enable it to display content on a SmartTV. If you have any issues just drop a comment.