Samsung is rolling out a second April 2019 security patch firmware for its Galaxy Note 9 which is packed with some new features. This update is only available in Germany, as of now, with software version code being N960FXXU2CSDE. This is a major update with a large download size of 518.45 MB which is packed with features related to Camera, Night mode, improved Security, etc. Further, as predicted, features form latest Galaxy S10 series are gradually being added to Samsung Galaxy Note 9.
To clarify, this latest update doesn't bring a Night mode to the Camera app. It does bring a Night mode scheduling feature which allows users to schedule their Night mode according to their needs. And users can now widen the field of view while using the selfie camera which was introduced within Samsung Galaxy S10 handsets and is possible that it might arrive on Samsung Galaxy S8 and Note 8 too.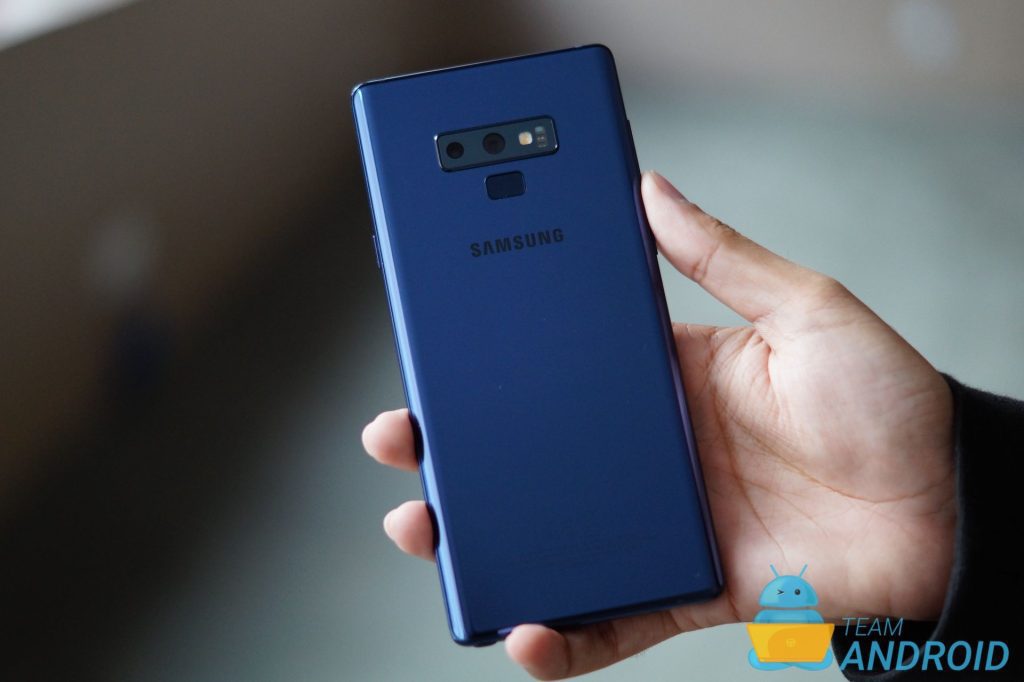 Samsung Galaxy Note 9 April Update – Camera Improvements
According to official Samsung release documents, within April this is the second update arrived for the Samsung Galaxy Note 9 which brought Camera performance improvement along with Security improvements too. Samsung Galaxy Note 9 front/selfie camera is now capable of widening its field of view from 68 degrees to 80 degrees and vice versa. To widen the field of view a toggle switch is available above the shutter button. This feature was introduced within the Samsung Galaxy S10 handsets as mentioned above and might be arriving in Samsung Galaxy S8 / Note 8
Along with Camera update, users now can schedule the night mode according to their need. Night mode feature within Samsung Galaxy Note 9 enables users to convert their light theme into a dark theme which makes it easy for users to use the mobile at night. Scheduling night mode allows a user to set the timing for their night mode to start and end according to their need.
Samsung will be rolling out this update today and it might be possible this update comes packed with May security patch too for some countries which also means that outside Germany this update is going to take a bit of time before rolling out. Users within Germany will receive this OTA update today and if you haven't received the update yet, kindly navigate to Settings and look for Software update to download and install the update manually.
Let us know if you have received the update on your Samsung Galaxy Note 9? Inform us also about the cool new camera feature by posting your selfie with an 80 degree field of view in the comments. We love hearing from you. Happy Updating!